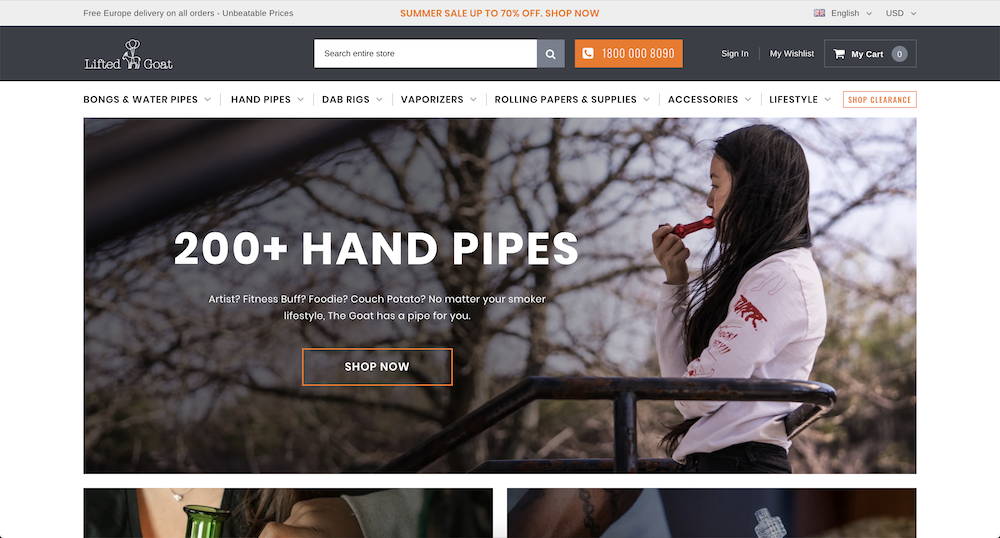 Websites are confusing. From shipping carrier settings to product tagging structure to layout, it can all be a bit overwhelming. We've developed a suite of software tools which enable to replicate the ideal online 4head shop structure and customize the look and feel for each client.
Selling online can be as simple as picking a plan.

1. CHOOSE A WEBSITE PACKAGE
View the available website package options below. Select your plan and enter payment information to get started.
We use the Shopify platform for all website packages thanks to their easy to use and highly scalable eCommerce solutions.
You'll need to provide a domain name for your new store. Find one that's available on Godaddy or Google Domains, we'll take care of the rest. MAX. DELIVERY TIME:
1 Week ALL SETTINGS & CONFIGURATIONS DONE COMPLETE TURN KEY PACKAGES
SYNCS DIRECTLY WITH CROWDSHIP

Liquid error: product form must be given a product